History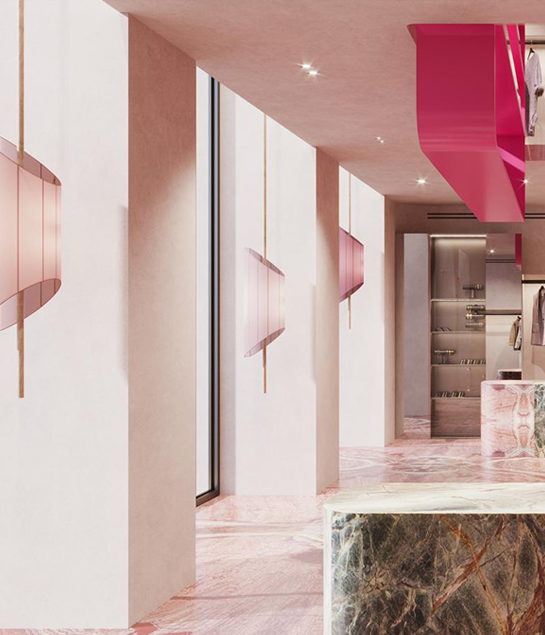 About us
In the elegant city of Lecce, place of historic buildings and modern shops, the past interweave the present and precisely in this location the new Raho concept will born and it will be able to dialogue beauty and contemporaneity through its shop-windows.
The city of Lecce is one of the most famous holiday destinations for travelers from all over the world who flock to visit the many beauties that the Baroque city offers and for this place we have decided to invest in this project, with a new boutique located in the historic center of Lecce, a few steps from the Duomo.
This has been possible thanks to the symbiosis between the project and the architectural approach of the Fiore Spagnolo Architects Study, from which enthusiasm and passion for this challenge shine through, as the architect stated:
"In Lecce, in the heart of the historic center, one step away from the main square of the city, the approach with one of the important buildings of the first half of the 19th Century it was an exhilarating challenge.
The double-height windows, designed to capture the thousands of gazes of citizens and tourists who pass by the new Raho store every day, reinterpret the original spatiality of a historic fabric shop with the aim of enhancing its vertical impulses to generate an effect of " total showcase.
To overcome the austere character of the building that houses the new Raho boutique, precious materials have been chosen, shiny and captivating finishes, preferring the colors of the pink range and covering a very wide spectrum ranging from powder to burgundy colors.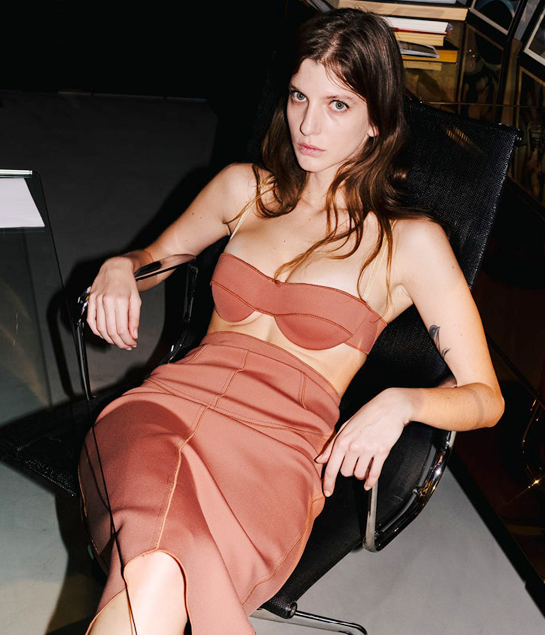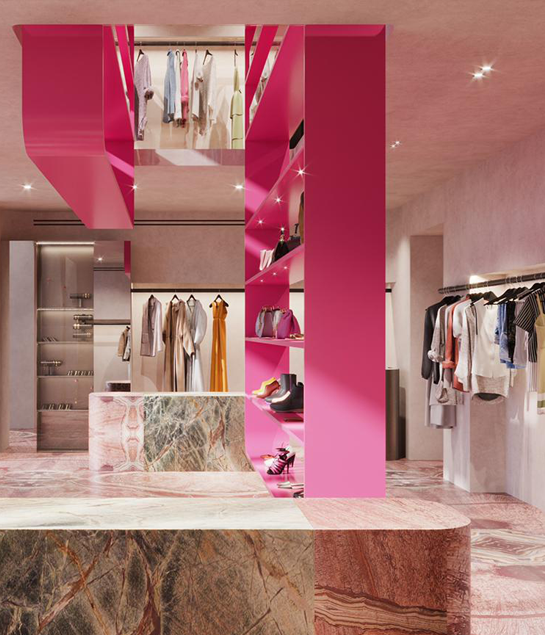 In the center of the shop, two large out-of-scale exhibitors 'pierce' the intermediate floor, generating a spatial complexity aimed at attracting passers-by.
The internal layout, characterized by soft corners and flowing lines, is designed to confuse the two levels making them perceive their unity and turning them into a carousel in which we can imagine that it will be nice "to get lost for a while."            Fiore Spagnolo Architects.
Thanks to the combination of art, culture and aesthetics, this project aims to offer greater visibility to us and our customers and to foster growth with our partners.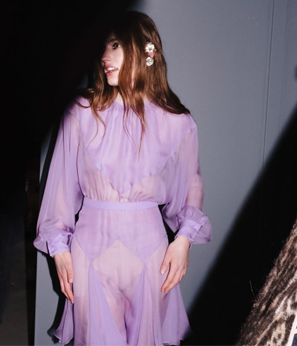 Eleganza
Ricercatezza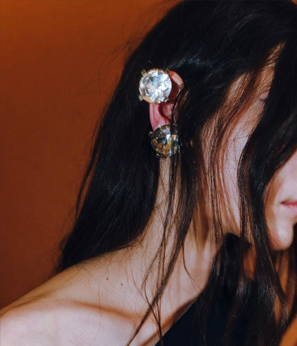 Esclusività